Power-HIL
Application: Development
UUT: Powertrain Inverter, DC/DC converter
Phases: 3 or 6
Modularity:
1 UUT with 3ph or 6ph e-motor
1 UUT with 2x 3ph e-motor
2 UUT with 2x 3ph e-motor
Motor models: PMSM, IM, EESM
High voltage components in electric powertrains require dedicated testing methods and tools. The traction inverter is a key component in electric propulsion systems as it controls all driving conditions and is part of safety-critical vehicle functionalities. Power electronics in combination with a high level of signal complexity require an appropriate test methodology and the use of adequate testing equipment.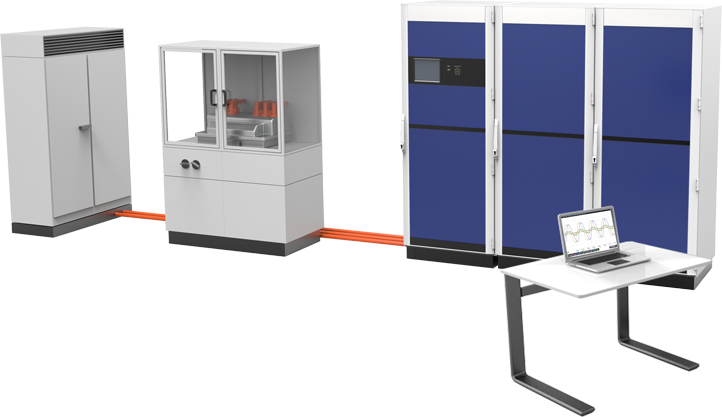 OUR SOLUTION
The AVL Power-HiL enables the validation of the inverter already in an early development phase and optimizes the integration with all other components in the electrified powertrain. We have designed a test environment, where all functionalities and failure modes can be optimized, tested and pre-calibrated efficiently. Compared to testing in prototype vehicles, this not only results in optimized processes but significant time savings.
Product Highlights
Full test coverage while reducing cost and test time
Tests are fully reproducible
Emulation of different e-motor types via mathematical models by software
Precise motor models ensure realistic test results based on correct e-motor behavior
Excellent phase drivers signal quality due to precise replication of arbitrary phase current trends
Control of rotor position, control of torque, control of speed
High switching frequency to make sure that inverter and e-motor are fully synchronized
Testing fault scenarios like active short circuit and line short circuits
TEST CASES
Optimization of e-motor controls
Test overload protection of the UUT
Recuperation behavior check
Measurement of UUT efficiency
Fault simulation and functional safety tests according to ISO 26262
Interaction of MGUH and MGUK in Formula 1.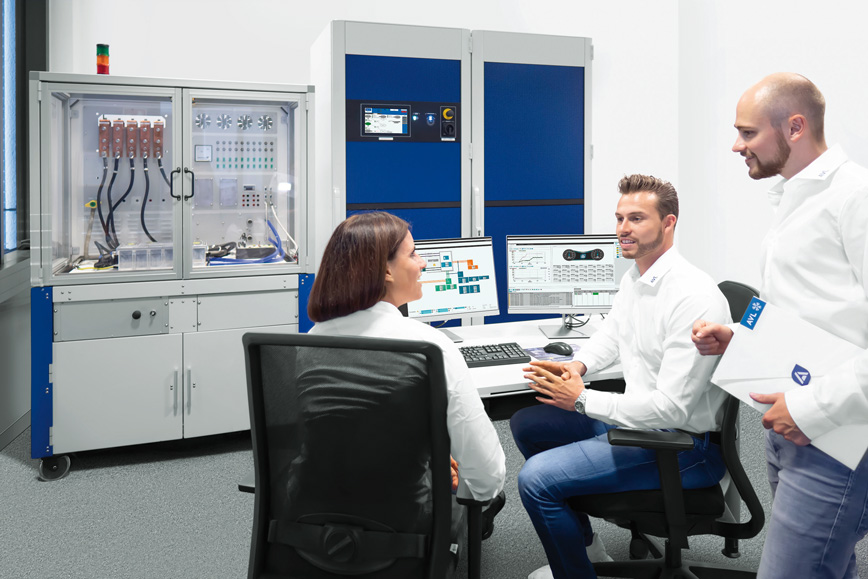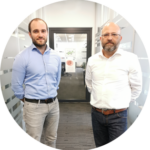 Our Sales Team
Sales
For further information and reference solutions please contact our Sales Team:
Mail: AVL SET Sales
Phone: +49 7522 91609 0