Erfahrungsbericht
Werkstudent in der Software Entwicklung
Why did you decide to work as a student trainee?
I decided to work as a student trainee during my studies because I was sure that the experience in a company would be very different from what I learn at university. So I really wanted to push my limits by both working and studying.
Combining work and study helped me understand many things from a different perspective and I was able to learn how to apply the lessons I learned at university to the practical world. Also, I was sure that a real industry experience will always be an advantage for my career. 
Tell us about your application process
The application process at AVL SET was quite simple in my case. I met our HR representative Alessia at the career fair at my university. I gave her my CV and sent a letter of motivation via email. After a few weeks I got a call from AVL SET setting up an appointment for the first phone interview.
In the phone interview I was asked about the projects I have done and what skills I have, and they also asked some things I had included in my resume and motivation letter.  After a week I got another appointment for the next level interview. For that I came to the company and here I had a few different tasks in programming and also a few tasks in circuits with my team leader Mathias. It was a half day interview and after a week I got the confirmation from AVL SET that they are ready to take me on.
How can you combine a student job and your studies? Is it easy to combine your studies with your student job?
Balancing job and studies was not a problem in my case. In the last 1 year I was able to focus on both, my studies and work. The lectures are not full days and there are some days when I don't have a lecture at all. So it was quite easy to manage the time for both. Also, as a working student, I have the option to reduce my working hours if I need to work more on my studies during exam time, for example. So overall, it's easy to manage both together.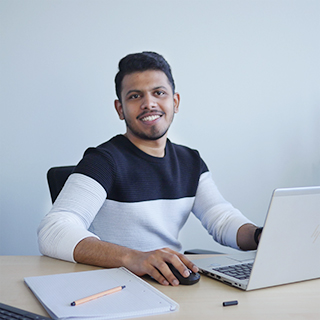 Anand, 22 Jahre
Werkstudent Softwareentwicklung, Studium: Elektrotechnik und IT
"Combining work and study helped me understand many things from a different perspective and I was able to learn how to apply the lessons I learned at university to the practical world."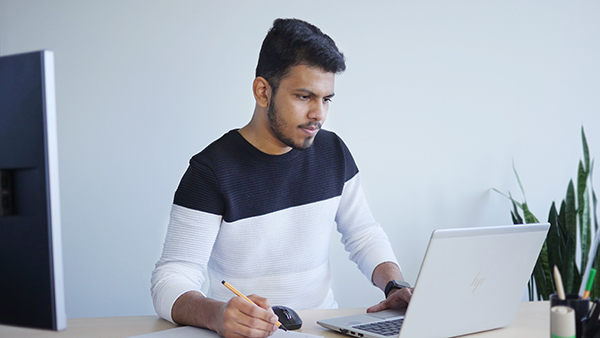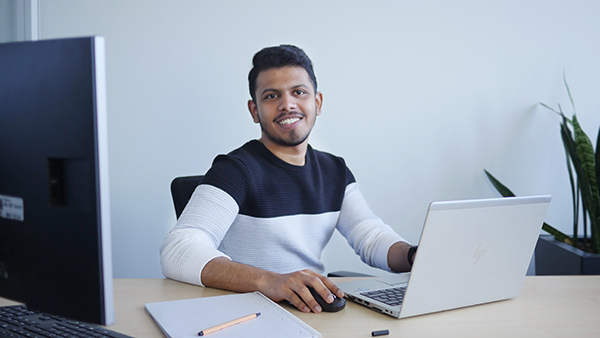 What are your tasks as a working student and which one do you like the most?
As part of the software department, my main task is to support the team in different ways. For example, developing scripts, implementing tests, researching different topics, arranging test equipment and also some hardware tasks like assembling platforms, soldering etc. I really enjoyed working with all these tasks that were assigned to me. I consider it a good training for my career. Developing scripts and the hardware tasks are the tasks I enjoy the most.
Did the practical experience, which you gained while working at AVL SET, help you during your studies at university?
Yes, of course they have helped me in many ways. Here at the company, I learned how to look at a problem from different perspectives and find solutions. This skill has helped me with some projects in university and I have been able to complete those projects in a more industrial way. Also, I was able to learn how to apply the technology and knowledge I learned in class to the real world.
What do you think should somebody consider before applying as a working student?
There are a lot of things that someone should consider before applying for a student worker job. First, the person needs to know the company and what kind of work will be done there. Then the person needs to think about own skills and how those skills will help the company. In the motivation letter, we should clearly mention how we can help the company with the skills we have and how it will help in the growth of the company. The people who apply for working student jobs should be really motivated to learn new technologies and new working skills.
Motiviert? Dann bewerben Sie sich und entwickeln zusammen mit uns die Grundlage für die E-Mobilität von morgen! Wenn Sie bei uns nicht fündig werden, können Sie auch gerne bei der AVL List GmbH einen Blick auf die Stellen werfen.