About us
Our motivation: To continuously improve testing opportunities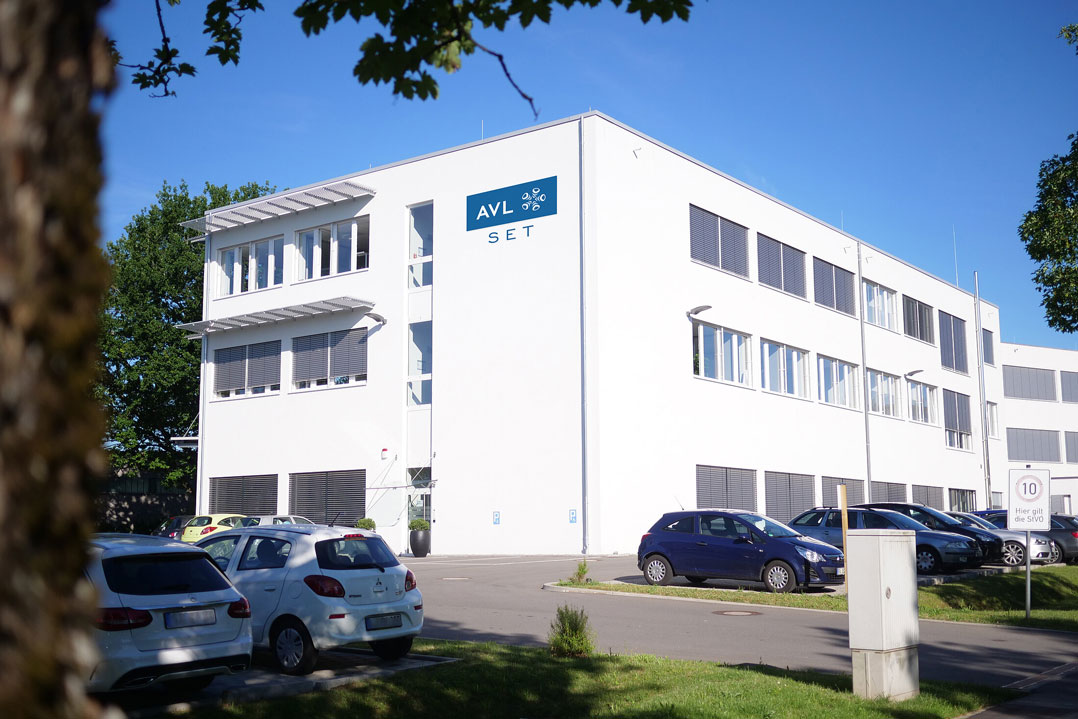 There is hardly any other area that is developing as rapidly as e-mobility. Every day, you are a pioneer. And so are we. We are driven by our fascination for mobility and tomorrow's driving experience. Keeping up is not enough. We have a strong grip on the steering wheel and access markets across the globe from our location in Wangen, Allgäu, Germany. Today, we already employ more than 140 people and are continuously growing, fostering long-term good customer relationships, and connecting global corporations and healthy SMEs. We are well-known as an internationally leading supplier of systems for the testing of power electronics and as an innovative partner of even the most demanding OEMs. Innovation + agility from Allgäu: That is what we are made of.
Company Culture
Start-up mentality and global player
Our approach: The emulated e-motor must behave exactly like a real e-motor.
Contemporary test possibilities were insufficient for our company founder, Horst Hammerer; they were just workarounds. Our principle for success is to build ideal test solutions for power electronics. This has enabled us to develop from a start-up to a global player in a very short time.
Customers and competitors everywhere like to speak of a campus atmosphere when they visit us. Indeed, our style of working and our togetherness are characterized by dynamism, technology combined with appreciation of others and a sense of family. Yes, we are very flexible. We like to think innovatively and out-of-the-box, we like to get ideas moving towards fruition. Because your and our markets need it. This is our heart.
Our strength lies in the project business, in being a reliable and long-term partner for all test requirements with high levels of expertise and a wonderful team. We consistently strive for operational excellence, which ensures that customer requirements are quickly understood and that the expertise in our team opens up new paths for our customers.
Be who you are...
open-minded
different
respectful
… & work as you are!
Be a pioneer...
passionate
dynamic
vision-driven
…to shape the future!
Have a "can-do attitude"...
think beyond
take on responsibility
own it
…& believe in yourself!
Work together...
as a team
supporting each other
always at eye-level
… to be better!
Our Expertise
What makes AVL SET's expertise so special?
Software tools are developed to ensure the optimal use of the test sytems over their entire performance range and to render our specialist's knowledge available for clients over a broad scope and without limitation. They make it possible to configure a machine model correctly and quickly, without having to have expert knowledge. All the more reason why we were very proud to have won the innovation award in 2019/2020 offered by the Business and Innovation Promotion Agency Landkreis Ravensburg mbH for "innovative test technologies".
The decisive factor is the bundling of all key technologies under one roof:
Highly dynamic power amplifiers based on special architectures
Ultra-fast computer platforms based on FPGAs
Highly accurate, real-time capable machine models running in the nanosecond range
What lies close to our heart
To be mobile, to remain mobile: This is what we carry in our hearts, also in our social engagement. We support a children's home in Sri Lanka "Tafel und Lichtblick". We support the education sector via our education cooperation programme. And of course, we actively help promote Wangen, Allgäu as a business location.
Reliable Structures. Prestigious Clients. National and International.
AVL SET has its headquarters in Wangen, Allgäu, Germany, and is a member of the AVL Holding group, Austria. The joint venture established in 2012 between SET GmbH and AVL List GmbH combined two fields of competence: The start-up mentality of an agile technology company shaped by a pioneering spirit and the powerful, global infrastructure of a global player.
Test Technology "Made in Germany".
For these fields of business.
AVL SET is focused on the testing of power electronics across the entire life cycle of power electronic components. Our testing methods, test devices and test systems accompany these components from their development to their manufacture and repair. In doing so, AVL SET breaks new ground to make the test procedures as efficient and insightful as possible. The technology originates entirely from within our own company and has permanently established itself on the market.
The focus of our business field lies on the automotive, aerospace, industrial and marine sectors, whereby e-mobility, due to the agile development in this sector, is the subject of our particular attention. Our passion is to use the most modern testing technology possible to make electric powertrains cheaper and more reliable, and to increase the range of electric vehicles. OEMs, tier 1s and tier 2s are able to profit from AVL SET's products and services.
Testtechnologie "Made in Germany".
Technology + Presence + Support Worldwide
Having all the expertise in house that is required for an attractive test solution including all technological sub-disciplines involved in the field of testing power electronics makes us fast and flexible. This is also how we are able to ensure perfectly aligned solutions. Highly qualified teams, agile working methods, excellent project management, international project execution and a holistic approach to application support result in us being very much appreciated by our clients all over the world.
We are the recognised experts in the area "Test Systems for Power Electronics", from understanding of the methodology up to global project execution and reliable service.